There are times when I don't step outside until evening. I get a peculiar feeling on those days - as if I've been holding my breath and only finally start to breathe when I leave home. The cool air that envelops the previously warm sidewalk and buildings calm me. It's like the whole world is being reset for the next day. When I take my evening strolls, it strikes me how quiet the neighborhood becomes. There's no singing birds, buzzing bees, cars, or children.. Just maybe some cicadas. I can take deep breaths and feel the cold air fill my body. I notice the lights in the houses start to dim and turn off. On my walks, I often see no one else. It's curious to me that others start to close their eyes for the night when there is so much peace to enjoy outdoors. When I get home.. the calm leaves my body and this is when I start thinking about the long list of things I need to do, but I would like to remind myself to live in the moment and enjoy life as it is.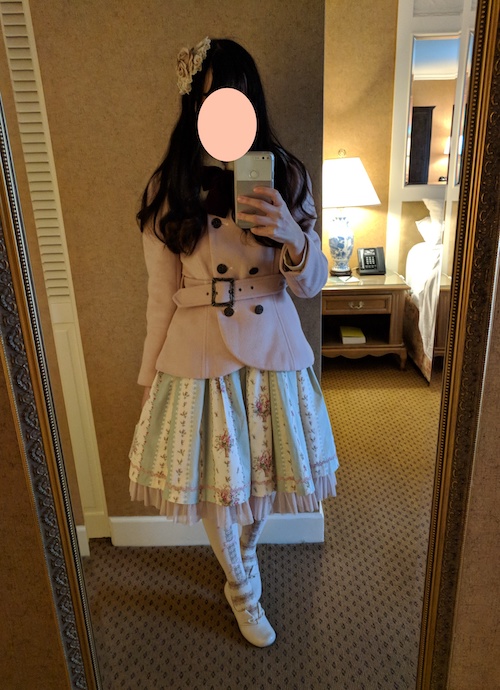 JSK, Coat, Rosette: Mary Magdalene
Socks: Innocent World
Shoes: Hotter

P.S. I regret to tell you this is an old coordinate that looks similar to what I have posted before, but I couldn't find anything in my archive with a coat! And I unfortunately don't have time to make a new one :(
P.P.S. this is a coordinate from when I was visiting Vancouver.