I just wanted to take the time to admire this dress - Mary Magdalene's Bisque Doll.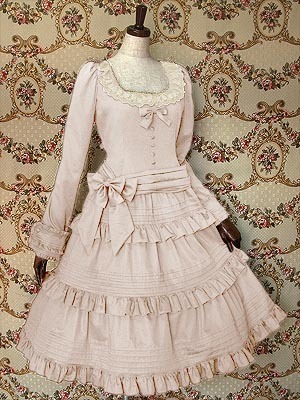 I think the stock photo doesn't do it justice. I'm also not a fan of the pose of the mannequin, I can't put my finger on why.

And here's my photo -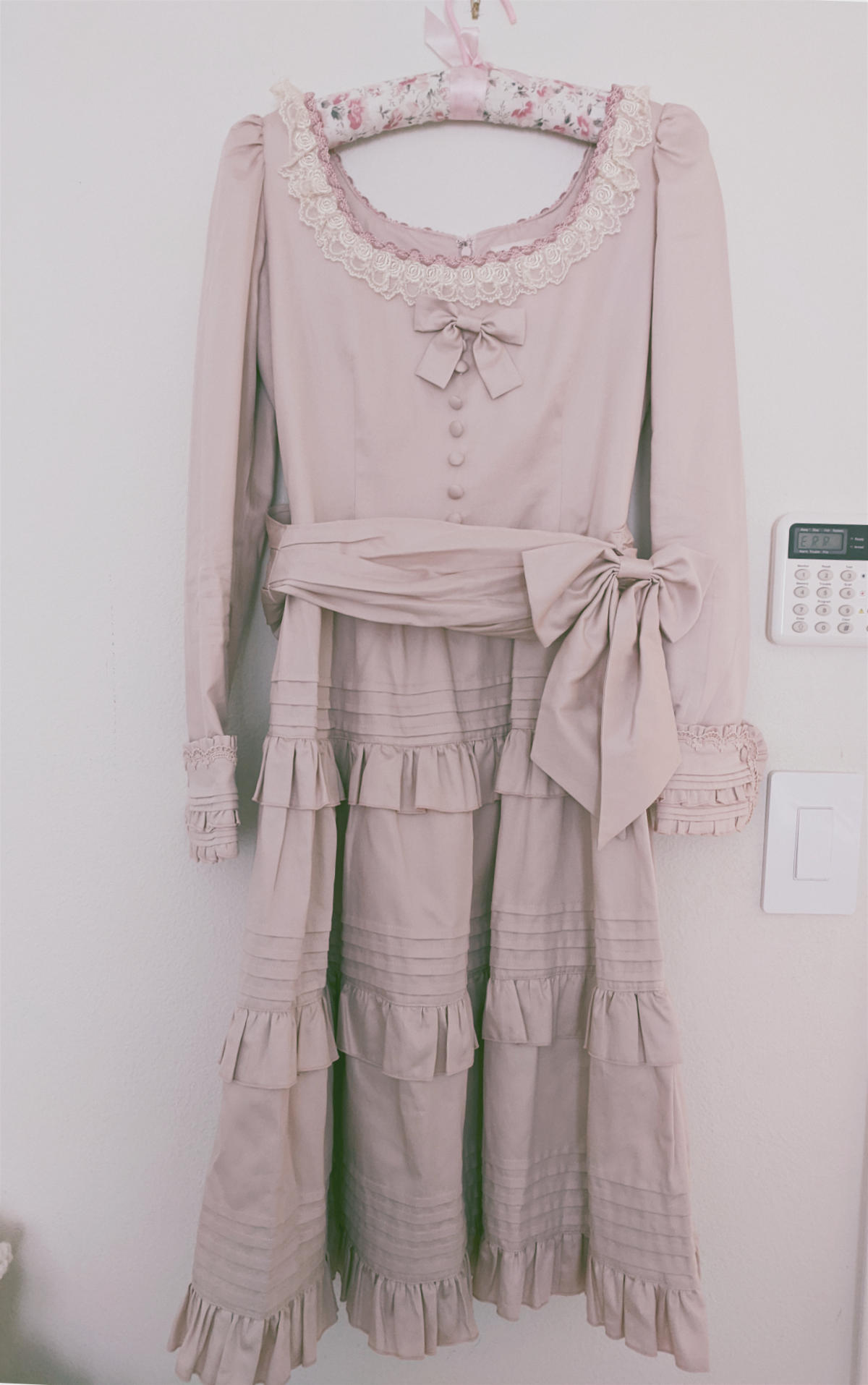 I really love dusty pinks and Mary Magdalene always picks such nice pinks. Pintucks are one of my favorite details on dresses and Bisque Doll has an abundance in addition to ruffles.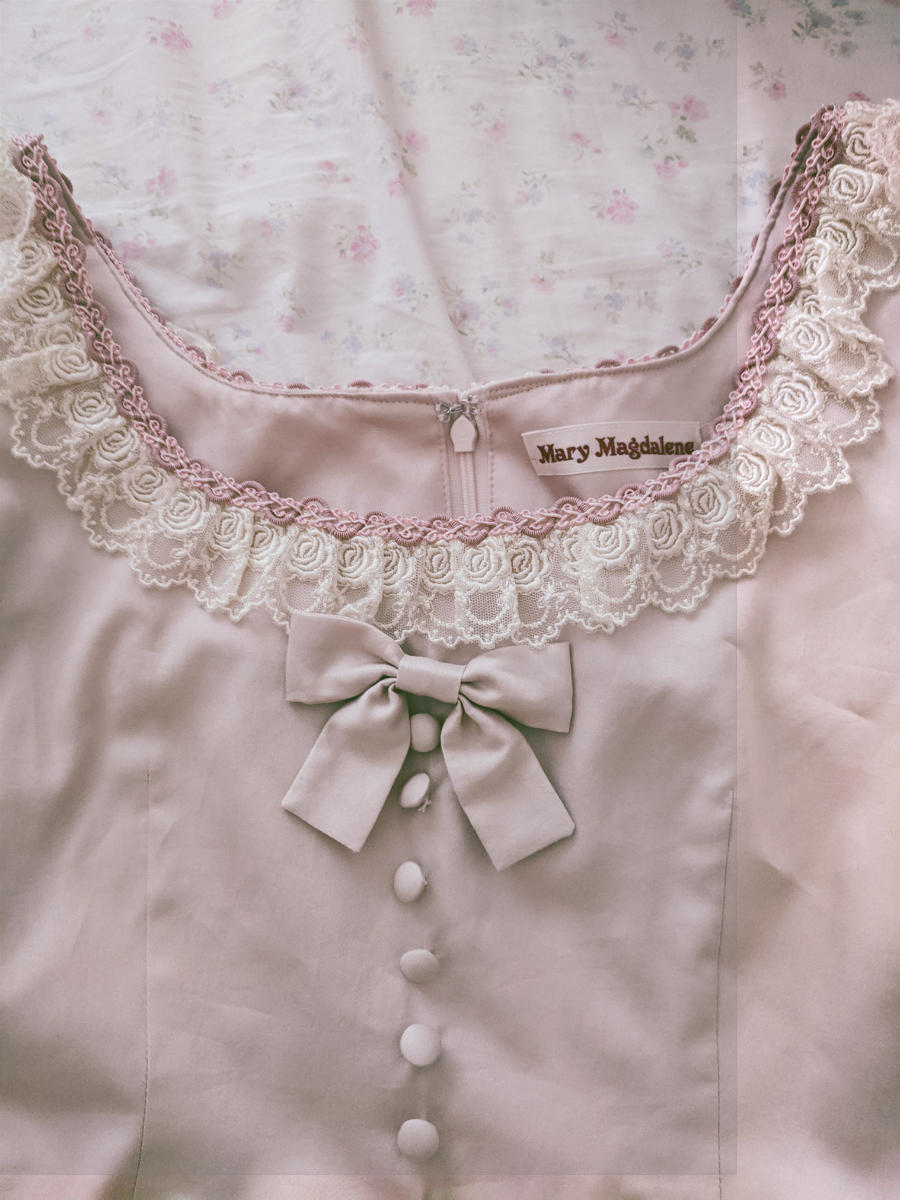 The lace on the bodice is absolutely gorgeous. This rose lace is Mary Magdalene's iconic lace. The braided trim is also a lovely dusty pink in the same color as the fabric.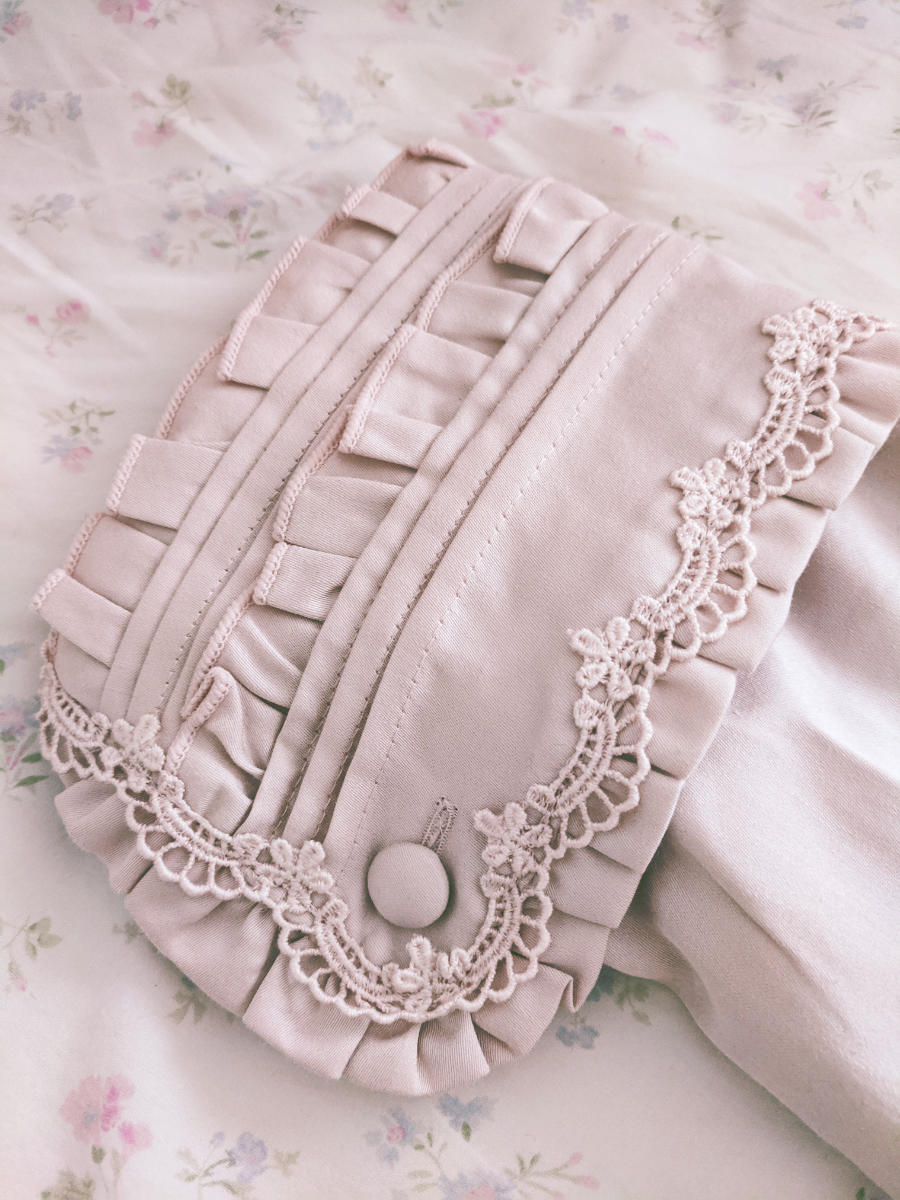 And the star of the show are the cuffs. The color of the lace is absolute match. There's also more rows of pintucks and ruffles.
So the main reason why I love Mary Magdalene's dresses is that they suit my figure really well. It's hard to tell, but this dress has a slender waist and it makes it look like I have one too, haha. I'll need to take a photo of me wearing it sometime.
Here's a coordinate of me wearing Irena Fleur JSK by Mary Magdalene. The color of the dress is a warm grey which I think is pretty uncommon in lolita. I was really happy to get this dress in that color! I apologize for my very unkawaii home slippers.
JSK, Blouse, Hair rosette: Mary Magdalene
Wrist cuffs: Innocent World