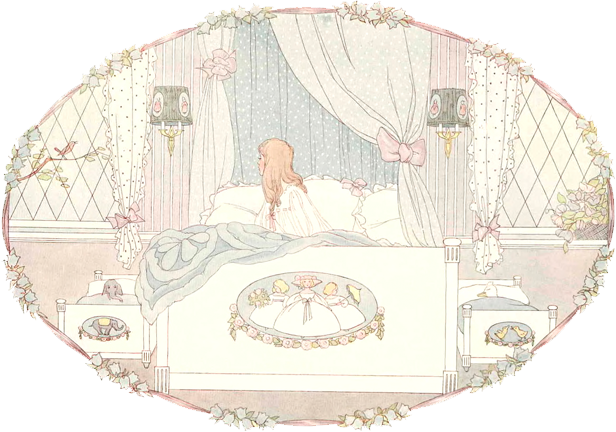 First 10 Questions
25 Jun 2021 - strawberryjam
I decided to answer 100 lolita questions, starting only with 10 for now! Credit goes to this egl post.
(1) Screen-name and DOB, please tell me these~
I'm strawberryjam born on Feb 10.

(2) height, weight, clothing size and shoe size
This is too embarrassing to share... sorry.

(3) why did you start to dress lolita?
I hate to admit this, but I really liked the novelty of a chocolate print dress. Yes, I started off as a sweet lolita. I just thought it was too cool of an idea to pass up. It took me awhile to find my style of classic lolita.

(4) which style of lolita do you like?
I really love classic lolita. I really like that traveling kind of aesthetic. I love travel trunks! Hats (straw included)! Also, please throw in farmer's market, I just bought a baguette, I'm walking my bicycle around, kind of vibe. This is a more recent obsession, but gobelin must also be included in there somehow.

(5) express in your own words, the ideal your above answer
I am not really into prints, so it has to be classic lolita, but expressed with lace, pintucks, floral fabrics, cotton fabric, etc. Because it's the kind of look meant for traveling or going to the farmer's market, it's more simple and not dressy for any kind of party.

(6) Do you have piercings? Where?
I don't, I guess I'm boring, but I'm not really interested.

(7) Which brands do you like?
Mary Magdalene for life. Victorian Maiden is good too, but their revival has been riddled with weird design choices. Non print Juliette et Justine is also the best.

(8) Which are your favourite clothes you wear?
I think my favorite dress is Mary Magdalene's Rose Basket in mint. I like that it always has a "refreshing" look. I can also match it with various colors (pink, brown, beige, more mint) and various textures to dress it up or down. I love the combination of mint and pink and I think mint is generally a good color on me.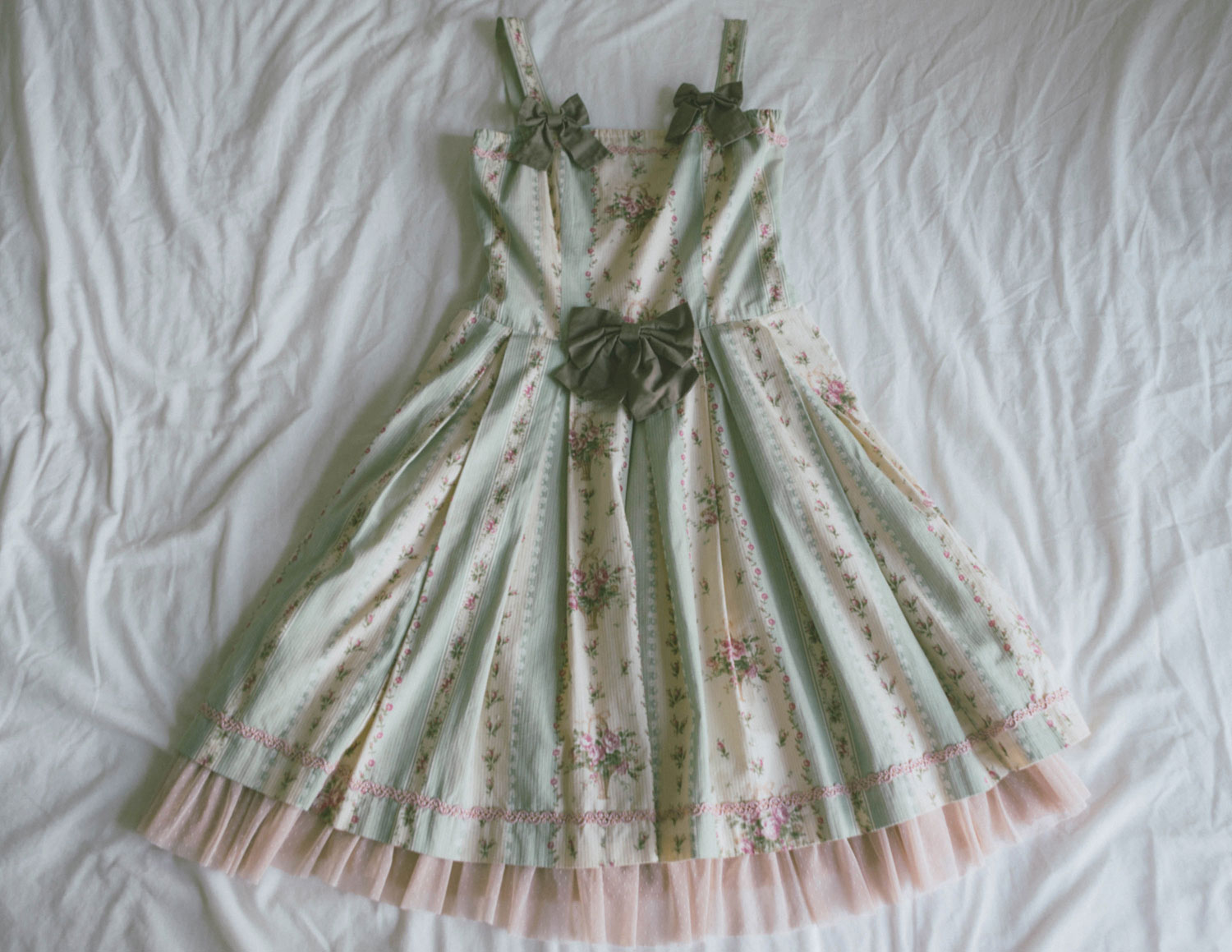 (9) how many lolita friends do you have?
I could count them on one hand probably. I have a lot of acquaintances, not friend friends. But hey, quality over quantity, right? It also doesn't help that I'm pretty shy, but I'm doing my best to reach out and make more friends! Especially during covid, I guess it's even more necessary.

(10) What do you love most about lolita?
I love the creativity involved with coordinating. I love that you can create different aesthetics with each coordinate! You can look create coordinates inspired by retro 60's, Marie Antoinette, maids, nurses, mermaids, and so on and so forth.

p.s. here's another old coordinate. I wish I had more time to wear lolita :(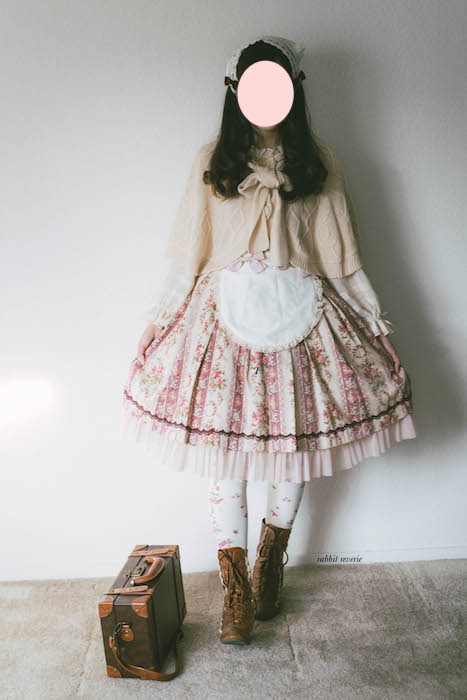 JSK: Mary Magdalene
Blouse: Krad Lanrete
Cloak: Fint
Apron: Handmade
Socks: Baby the stars shine bright
Boots, Trunk: Axes Femme (yes, the trunk makes an appearance!)
Babushka: Angelic Pretty